A quality and service concept
At Contract Logistics SAS we are dedicated to coordinating ocean, air and inland freight services in import and export. Attending to the logistical needs of foreign trade of our customers and the main actors of the supply chain.
By 2021, Contract Logistics SAS will be an integral logistics company recognized for managing differential solutions, timely, agile and adapted to the business structure of our customers, thus incorporating a concept of quality and service.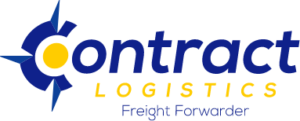 Control and Security Management Policy
Control and Security Management Policy
At Contract Logistics SAS, as an International Logistics Operator, we seek to satisfy the needs of our customers through continuous improvement of processes, compliance with legal regulatory requirements, through proper risk management in the prevention of illegal activities, corruption and bribery; supported by competent human talent, optimal physical and technological resources that provide quality, security and reliability to our business associates and interested parties.